1.) Bergsson Mathus, Reykjavik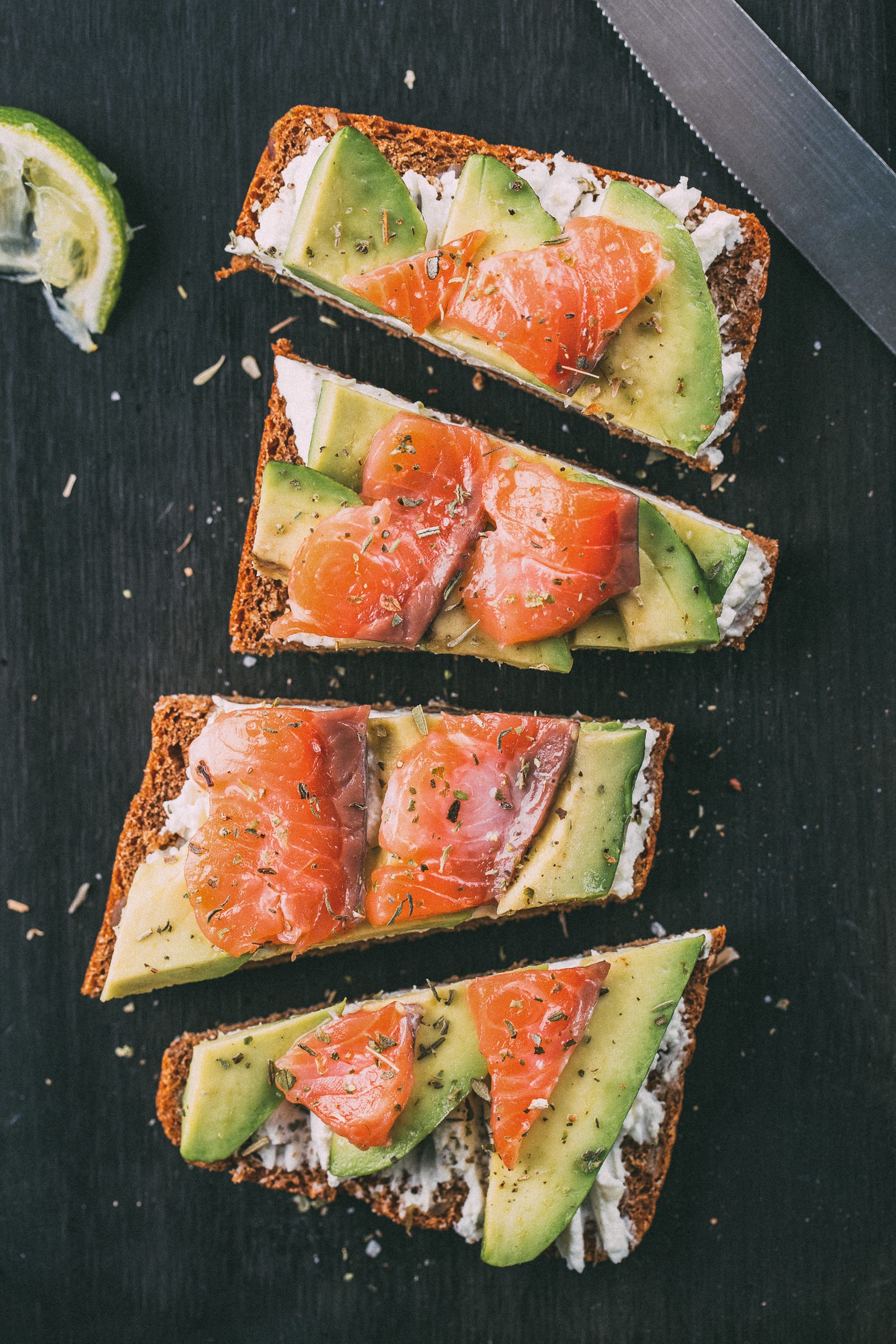 Possibly, one of the best restaurants in Iceland for brunch, Bergsson Mathus is perched right in the centre of Reykjavik (Templarasund 3), making it really easy to find.
The menu has some of the most delicious baked goodies that are so moreish! Obviously, they serve so much more than baked dreams, though!  Bergsson Mathus make a pretty mean avocado and smoked salmon that'll set you up for the day.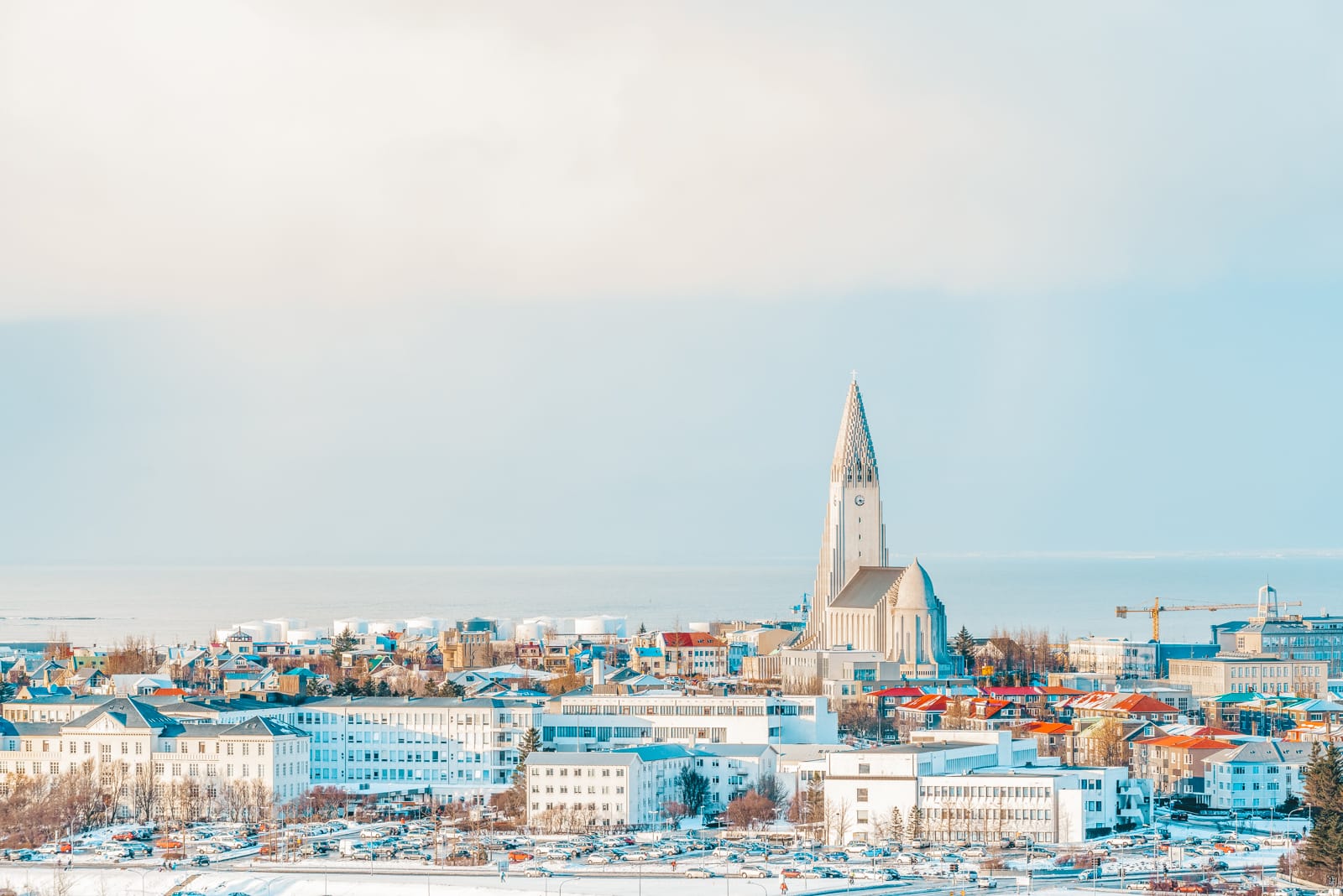 It's a totally laid-back spot that lets the food do the talking. Opening around 7 am, you can pop in before a day exploring the city.
2.) Fjoruborodid, Stokkseyri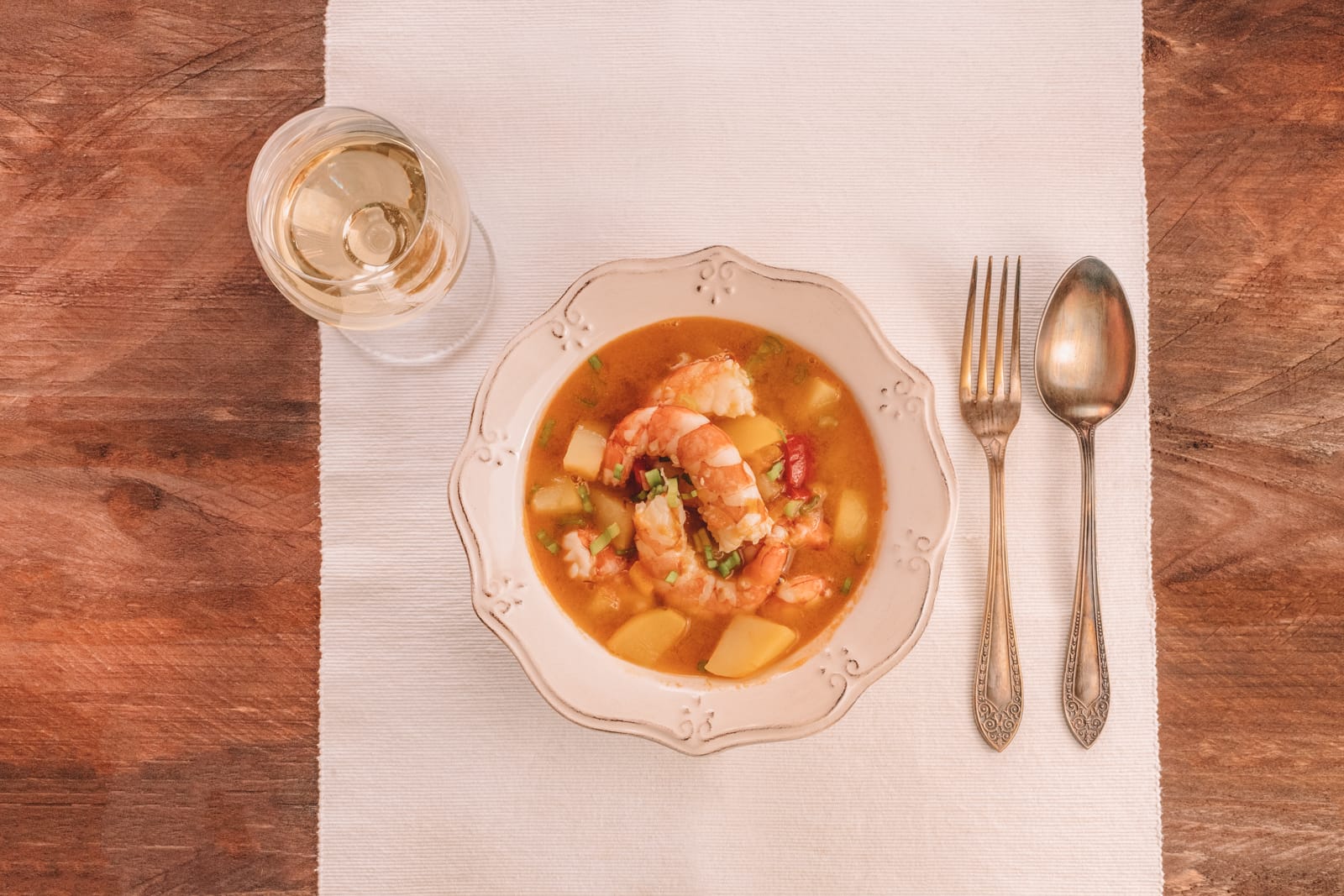 Perched in Stokkseyri, Fjorubordid is a pretty legendary seafood spot located pretty close to Selfoss and around sixty kilometres from Reykjavik.kseyri, Fjorubordid is a pretty le
Once your here, make sure to try their piping hot langoustine soup that is so amazing after a chilly morning exploring. If soup is not your thing, try their Langoustine tails smothered in garlic butter – it always tastes (and smells so good).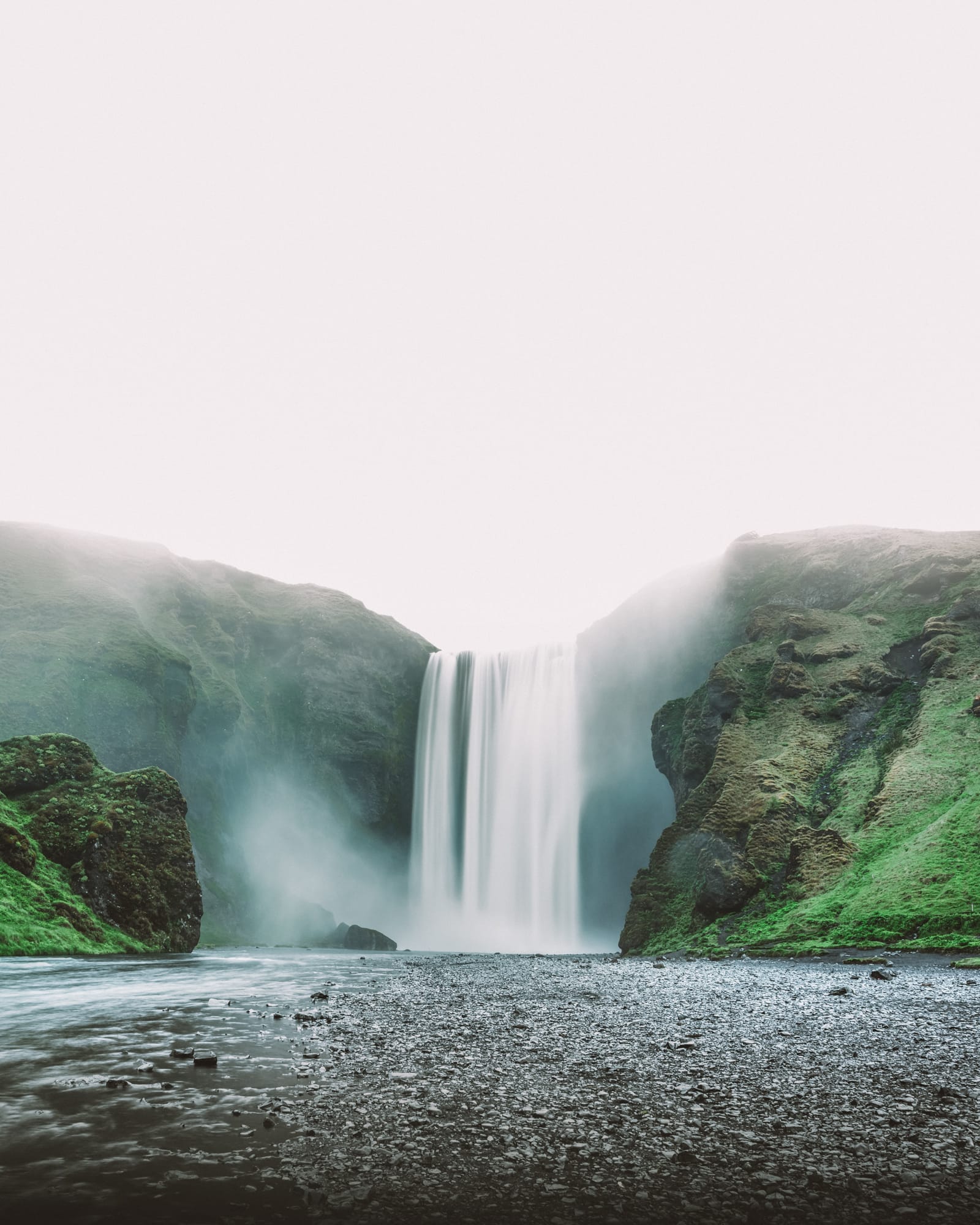 I'd personally recommend booking a table before you visit. The queues can be quite big during peak times.
3.) Bryggjan Cafe, Grindavik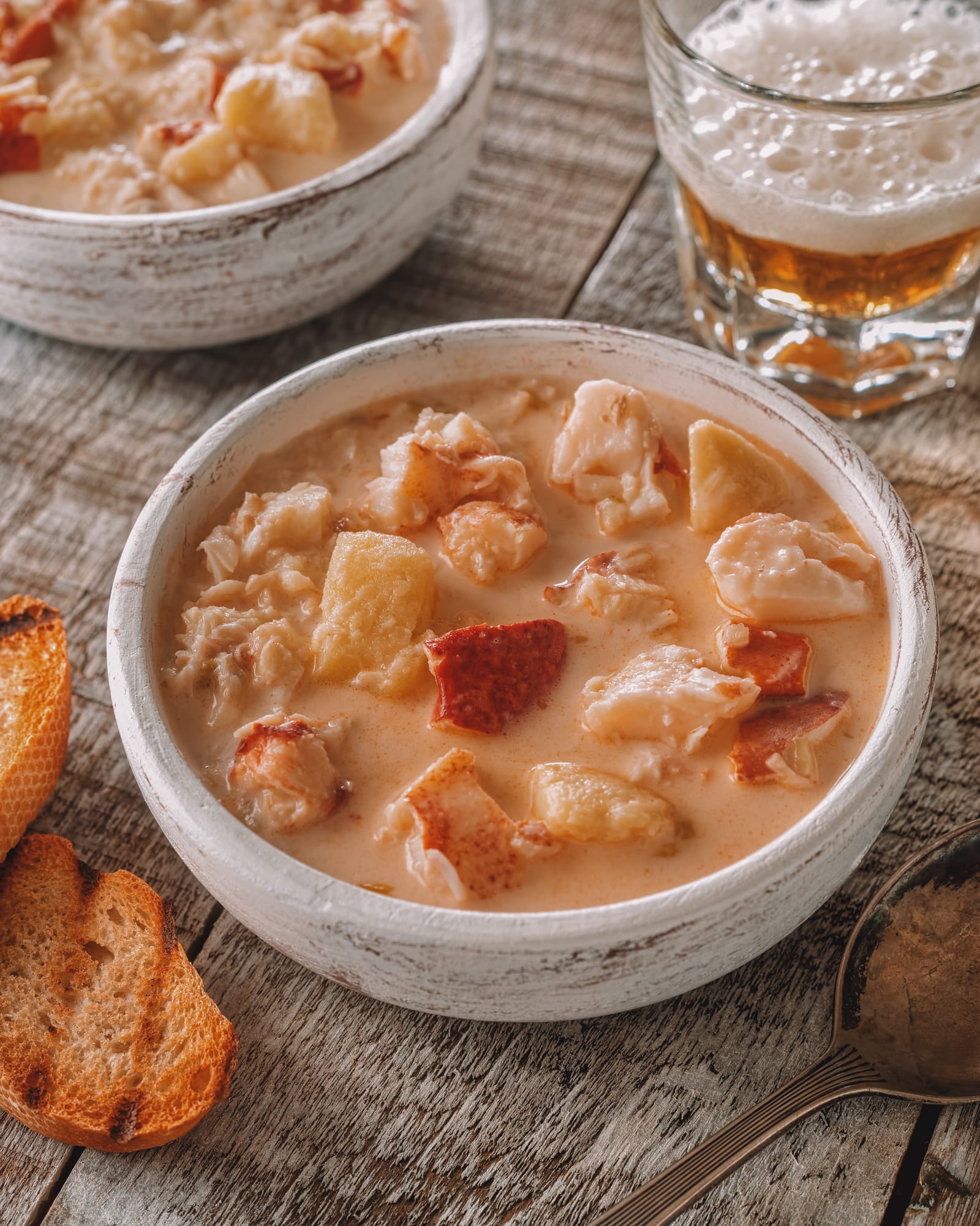 The Bryggjan Cafe is only around 10-minutes from the Blue Lagoon. Nestled right on the harbourfront, Bryggjan Cafe has some of the tastiest lobster broth you can ever imagine. It's a great place to visit after you've visited the Blue Lagoon, especially as you can have one refill of your lobster soup too!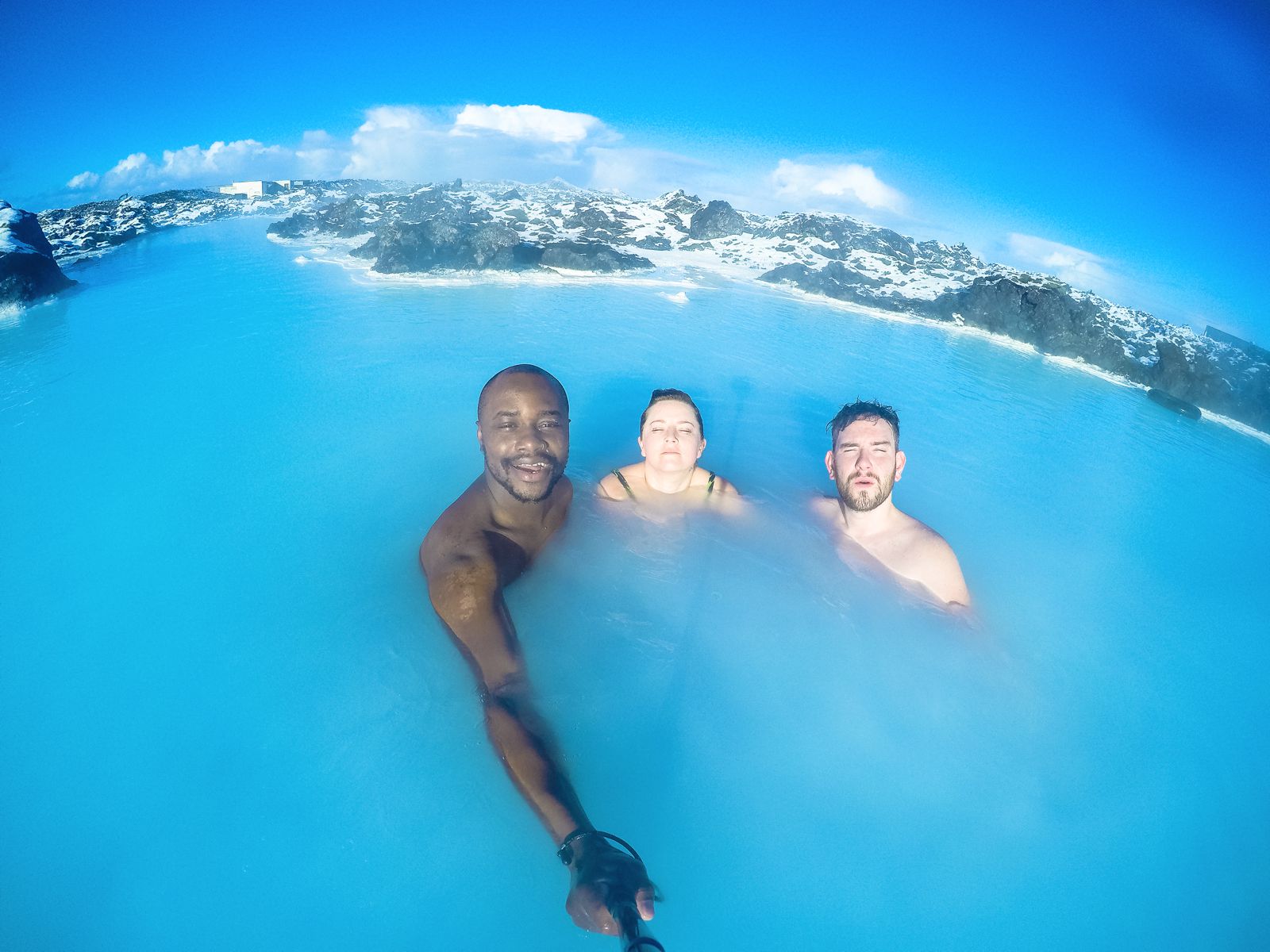 When we stayed at the Blue Lagoon, we always tended to pop down to Grindavik to find some lunch. It's a tiny little place but the Bryggjan Cafe is such a find.
4.) Islenski Barinn, Reykjavik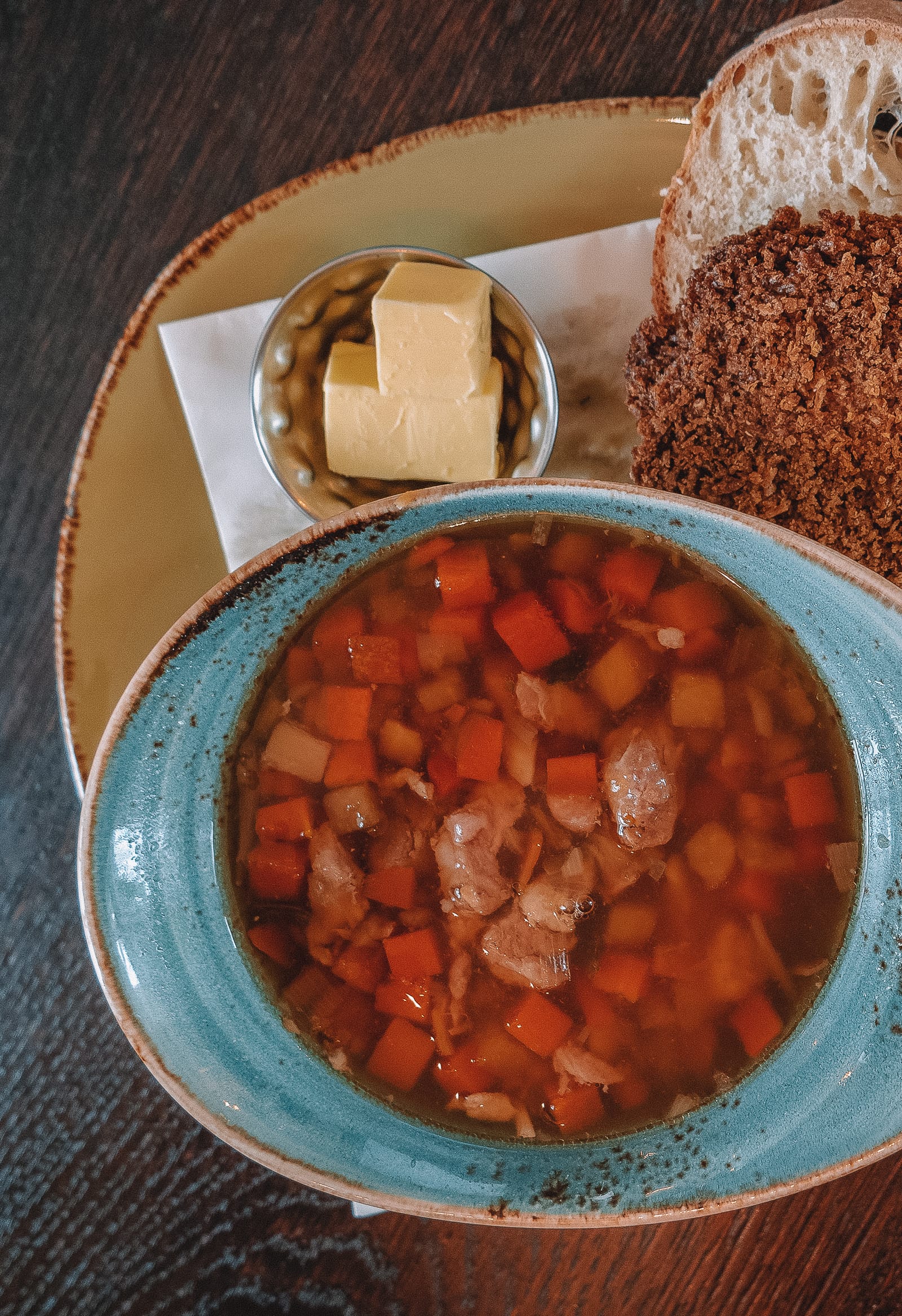 Located in Reykjavik, Islenski Barinn is one of the best restaurants in Iceland to visit for a typical Icelandic bar. Best of all, it's really cosy and is such a respite from the wintery chill outside.
Once here, you can try some of their reindeer meatballs and roasted leg of lamb. Alternatively, if that doesn't float your boat, try the slensk kjötsúpa, an Icelandic meat soup that's so tasty.
At Islenski Barinn, they also serve the historic dish of hakarl if that is something you want to try? It consists of fermented shark and dried fish. Now, I can't say I've ever tried the latter but it's on the menu if you fancy it.
5.) Drangar Restaurant, Vik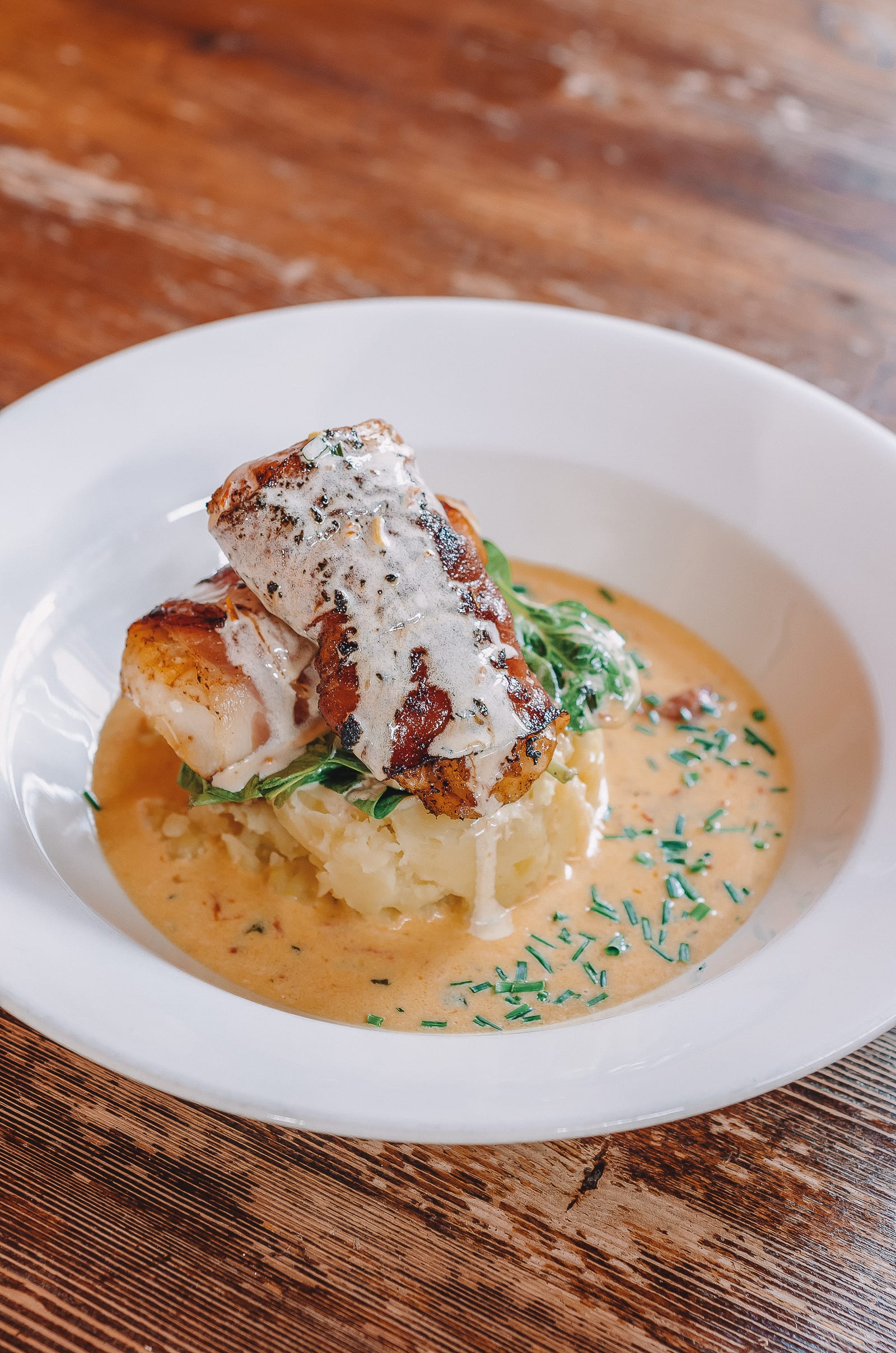 Another stopping point in Vik has to be Drangar, which is a totally cool restaurant that's perched within the stunning Hotel Kría. Now, this isn't the type of place that is all style over substance and I promise you'll get one epic dinner here.
Drangar focuses on traditional Icelandic cuisine with a modern twist, which is so tasty. Make sure to try their grilled spotted cod and their Skyr and cucumber dessert.
6.) Bæjarins Beztu, Reykjavik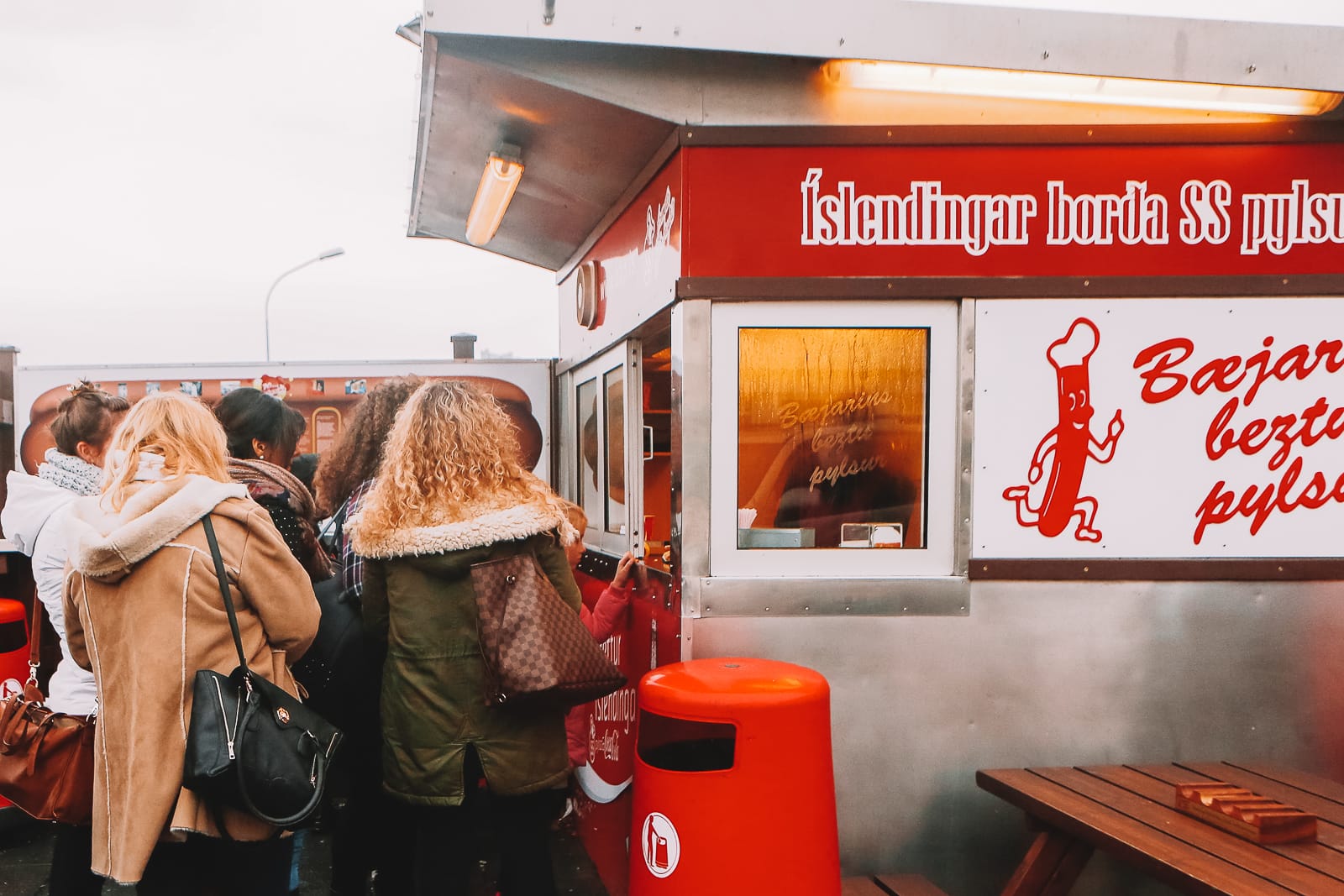 Look, it's not fancy, it's really informal but it's something of an institution when it comes to late-night food in the capital! Head over to Bæjarins Beztu, that's perched right down near the waterfront itself. They serve some of the best hot dogs in all of Iceland, right out of a cabin.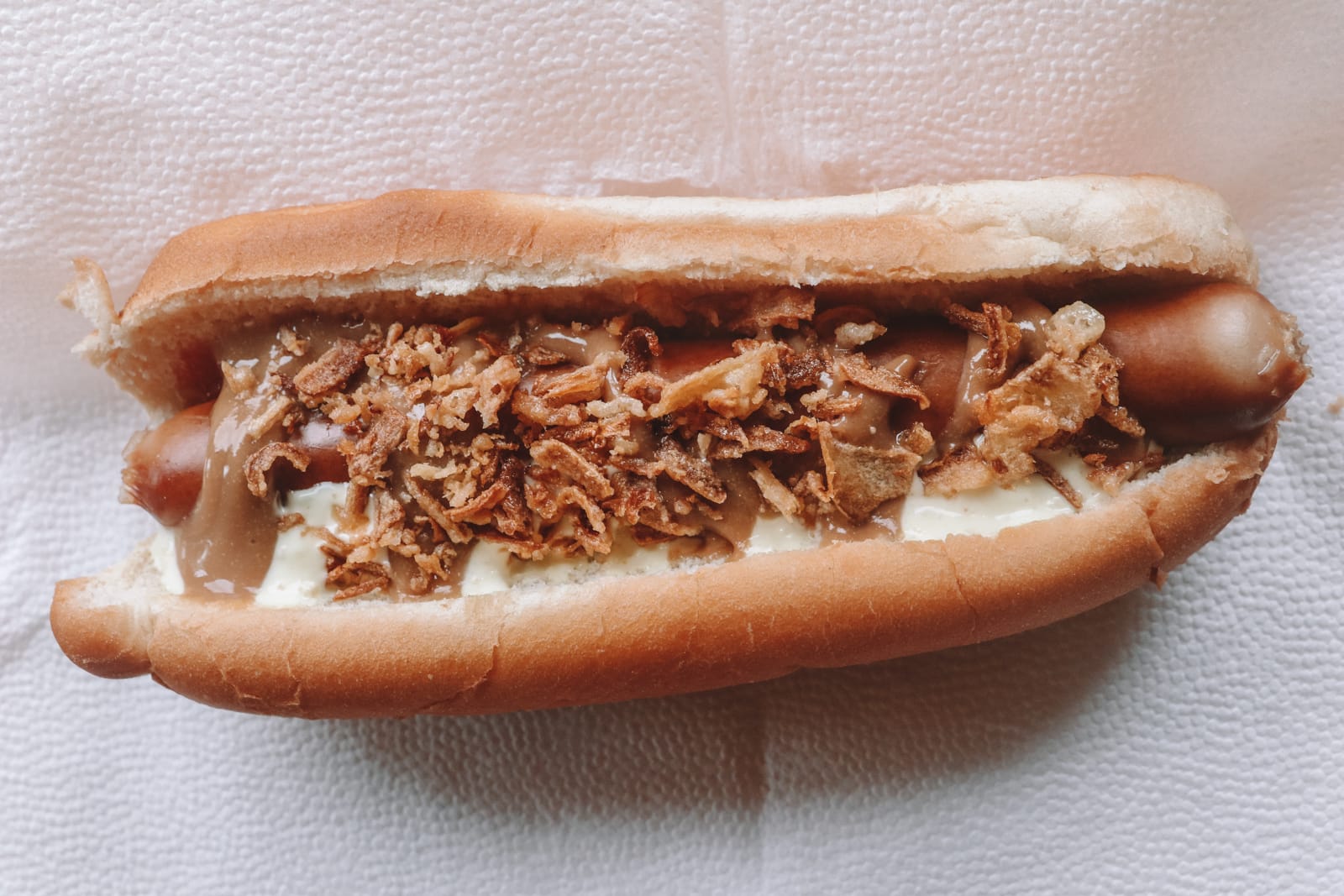 Open until around 4 am, it's the place to go for some midnight munchies after a night of live music in the bars. Oh, and make sure to say 'eina með öllu' meaning something like, 'everything'. You'll get a mighty hot dog filled with remolaði, onions, mustard and ketchup.
7.) Otto Matur & Drykkur, Hofn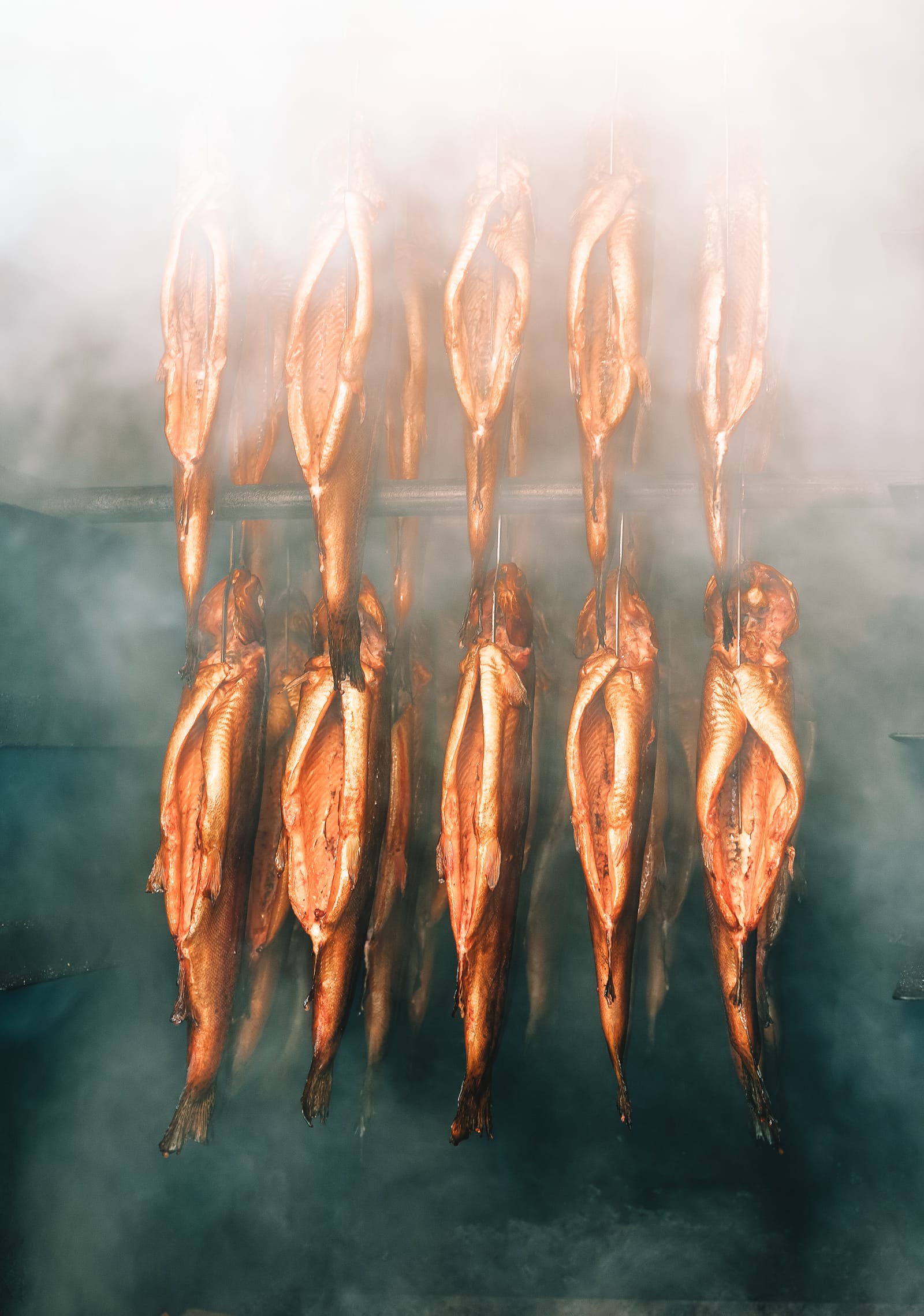 Nestled within the tiny fishing village of Hofn, Otto Matur & Drykkur is one of the best restaurants in Iceland to visit. Being almost six-hours from Reykjavik, it's more of a place to visit when you're exploring the east coast itself. That being said, you'll be in for a total treat when you arrive.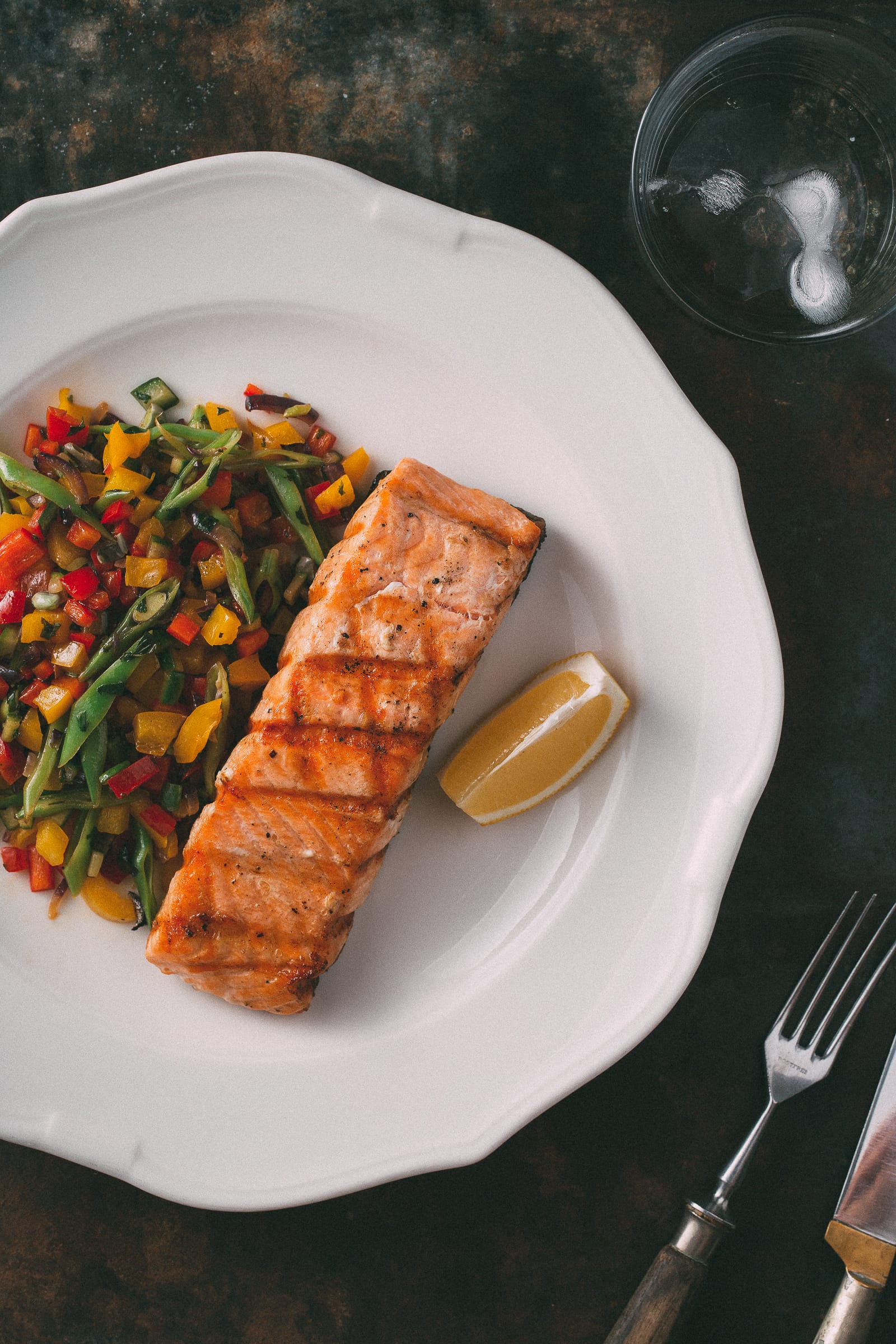 After working up an appetite, make sure to try their smoked cod and grilled salmon. It's so fresh and tastes amazing! It's an intimate little restaurant that's a true gem on the east coast.
8.) Salt Cafe, Egilsstaðir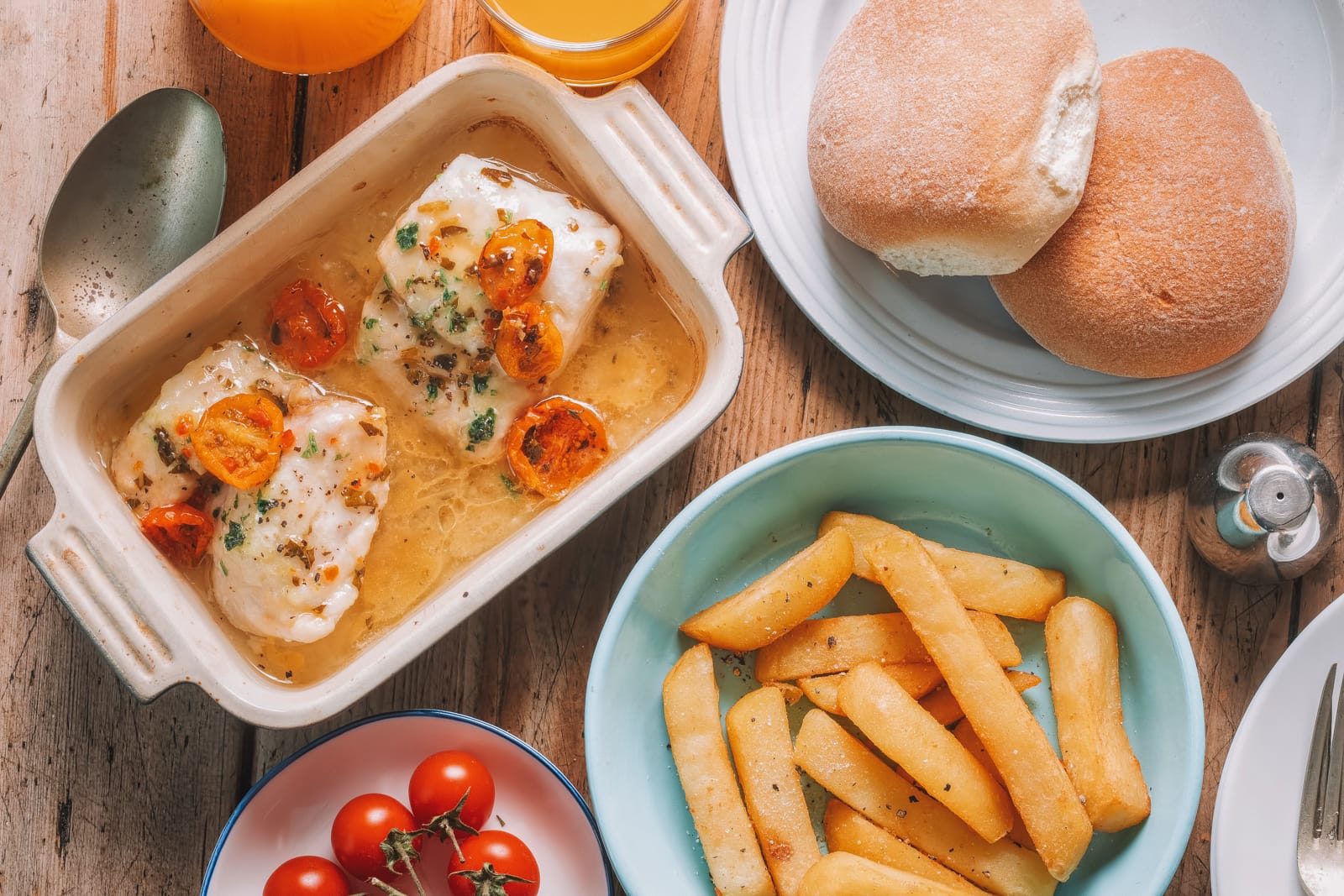 Perched in Egilsstaðir, the Salt Cafe is one of the best restaurants in Iceland to visit when on the eastern fringes of the country.
For one of their more traditional and Icelandic meals, make sure to try their cod tongue drizzled with garlic. Alternatively, check out the daily specials that they seem to always change on the chalkboard.
9.) Rub 23, Akureyri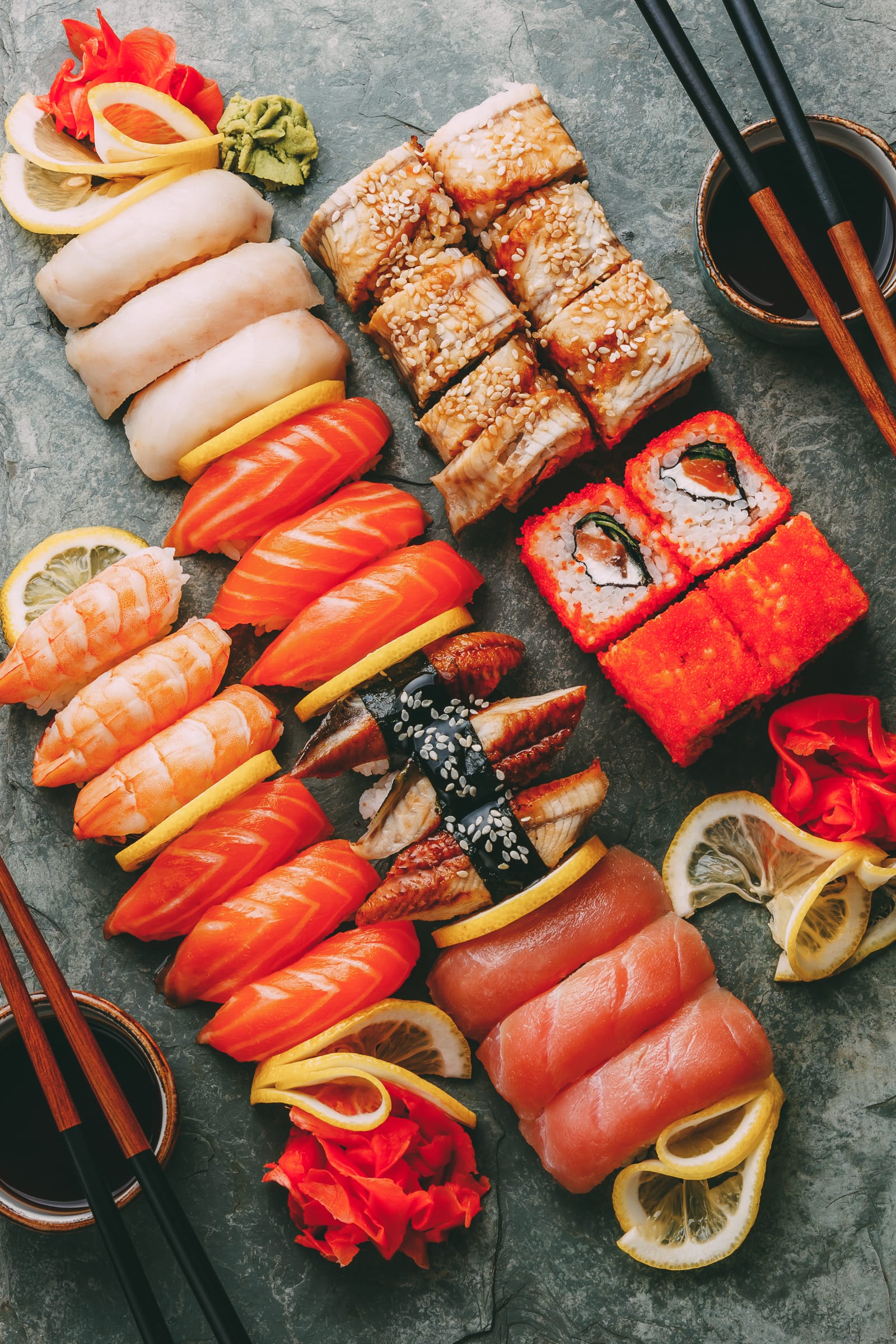 Located in Akureyri, Rub 23 feels like a really cool (but totally chilled) restaurant that you could easily find in London.
The menu here has a pretty decent amount of choices, but if I'm honest, you come here for the sushi! Make sure to try their uramaki with Arctic char and their tuna hosomaki.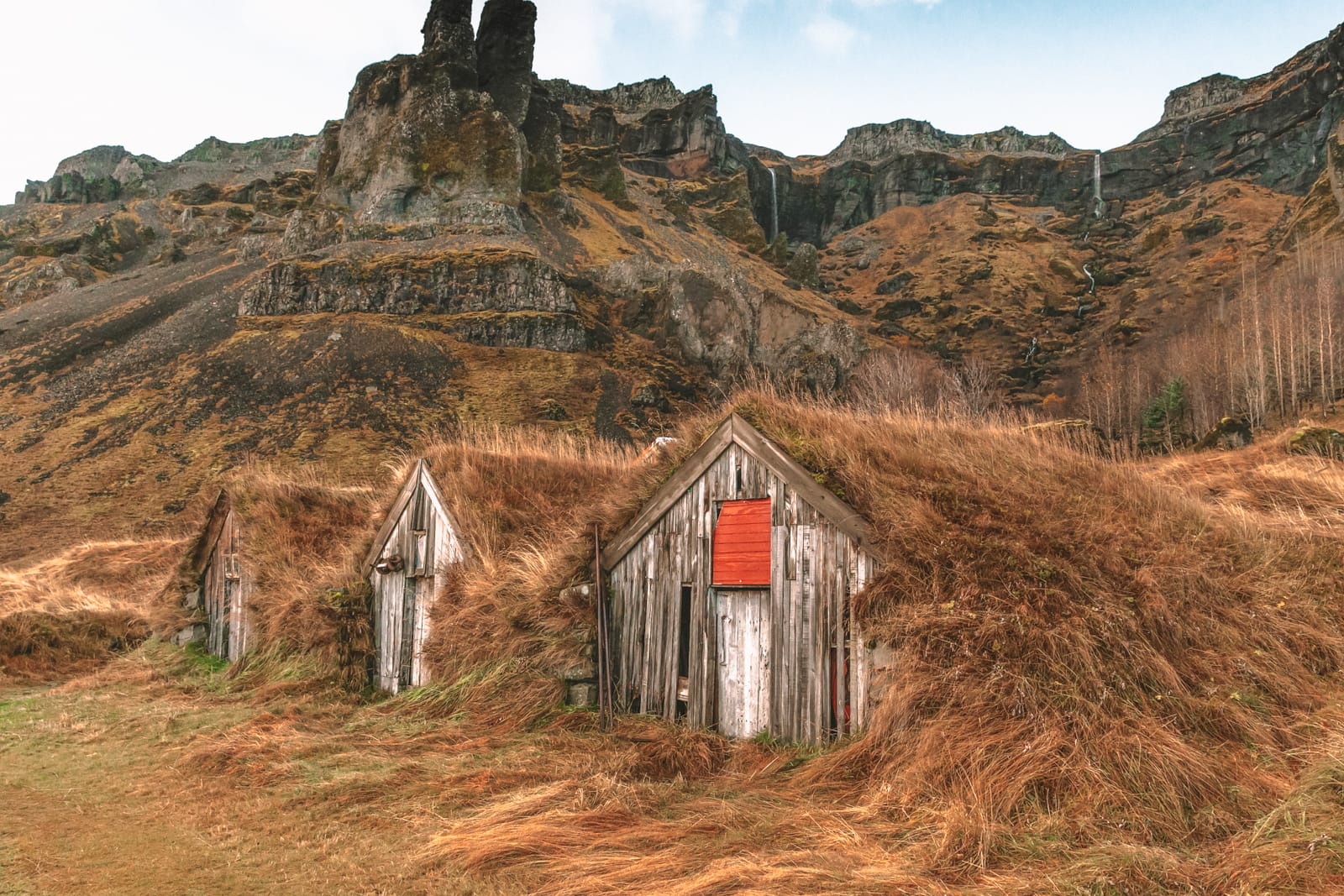 That being said, the smoke-infused scallops are an absolutely killer appetizer.
10.) Sudur Vik, Vik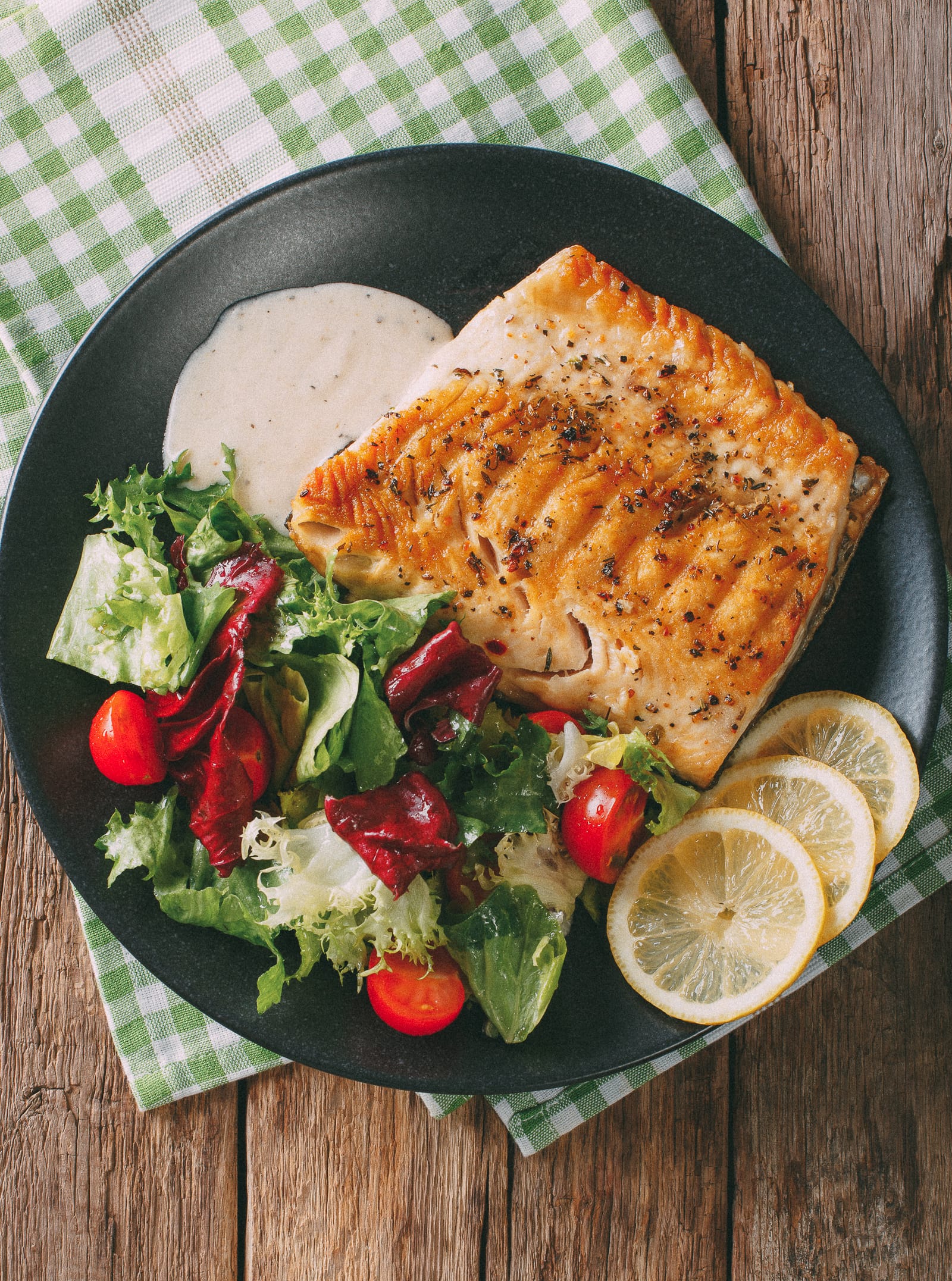 You've gotta have at least one lunch or dinner where you try the Arctic char when on holiday. With Sudur Vik being one of the best restaurants in Iceland to give it a go. Perched in Vik, they Pan fry their Arctic char to perfection.
The whole restaurant has a really warm and inviting atmosphere which I always think can make a place! Plus, they do the best brownies for pudding (remember I said I always have room for pudding)!
11.) Randulf's Sea House, Eskifjordur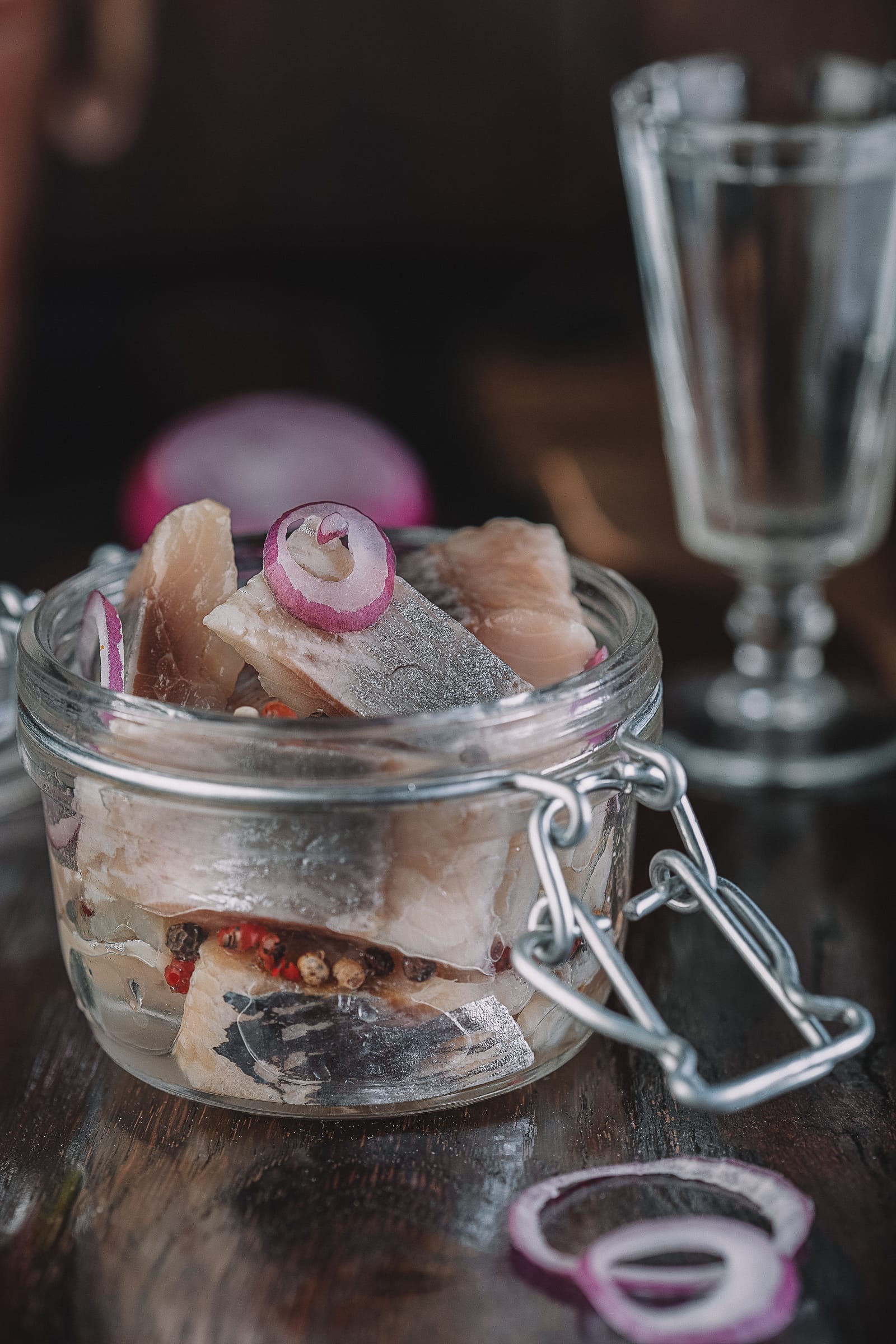 Perched in Eskifjordur, Randulf's Sea House is one of the best restaurants in Iceland to gorge at. Housed in a preserved 19th Century sea house, they serve up a pretty lovely variety of Icelandic classics that you should try.
If you're not too sure what to go for, try their pickled herring and reindeer that's totally unique. Otherwise, if you want something a little lighter, try their freshly-caught fish of the day from the fjord itself.
12.) Noa, Akureyri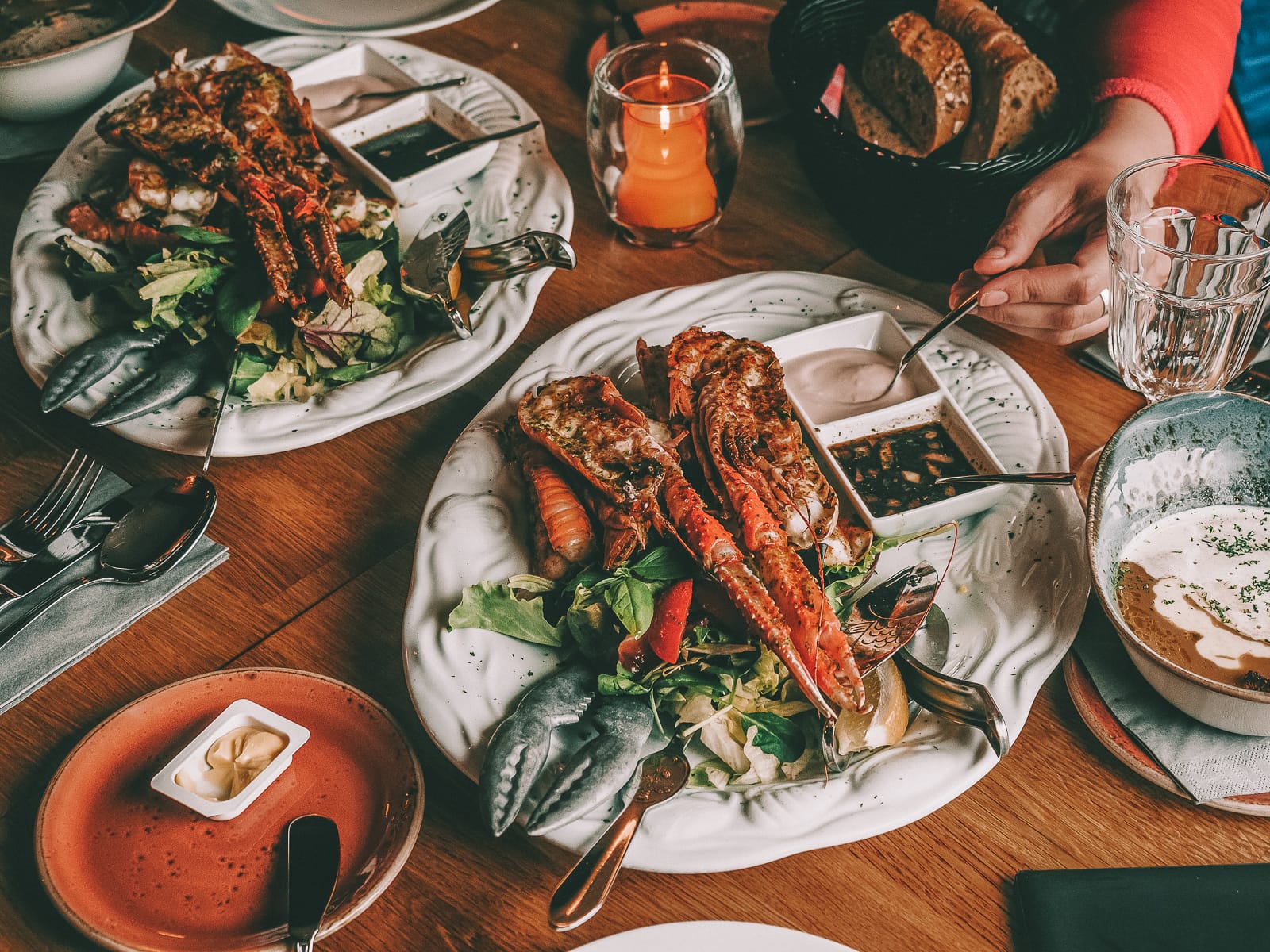 Based in Akureyri, Noa has (you guessed it) is one of the best restaurants in Iceland for seafood.
Noa is one of the more upscale restaurants in Akureyri but doesn't feel at all stuffy or over-produced (if that makes sense). Once you're here, make sure to try Noa's fish platter or the rainbow trout that's sourced from a local farmer just up the road.
It's a really gorgeous place.
13.) Sjavarborg, Hvammstangi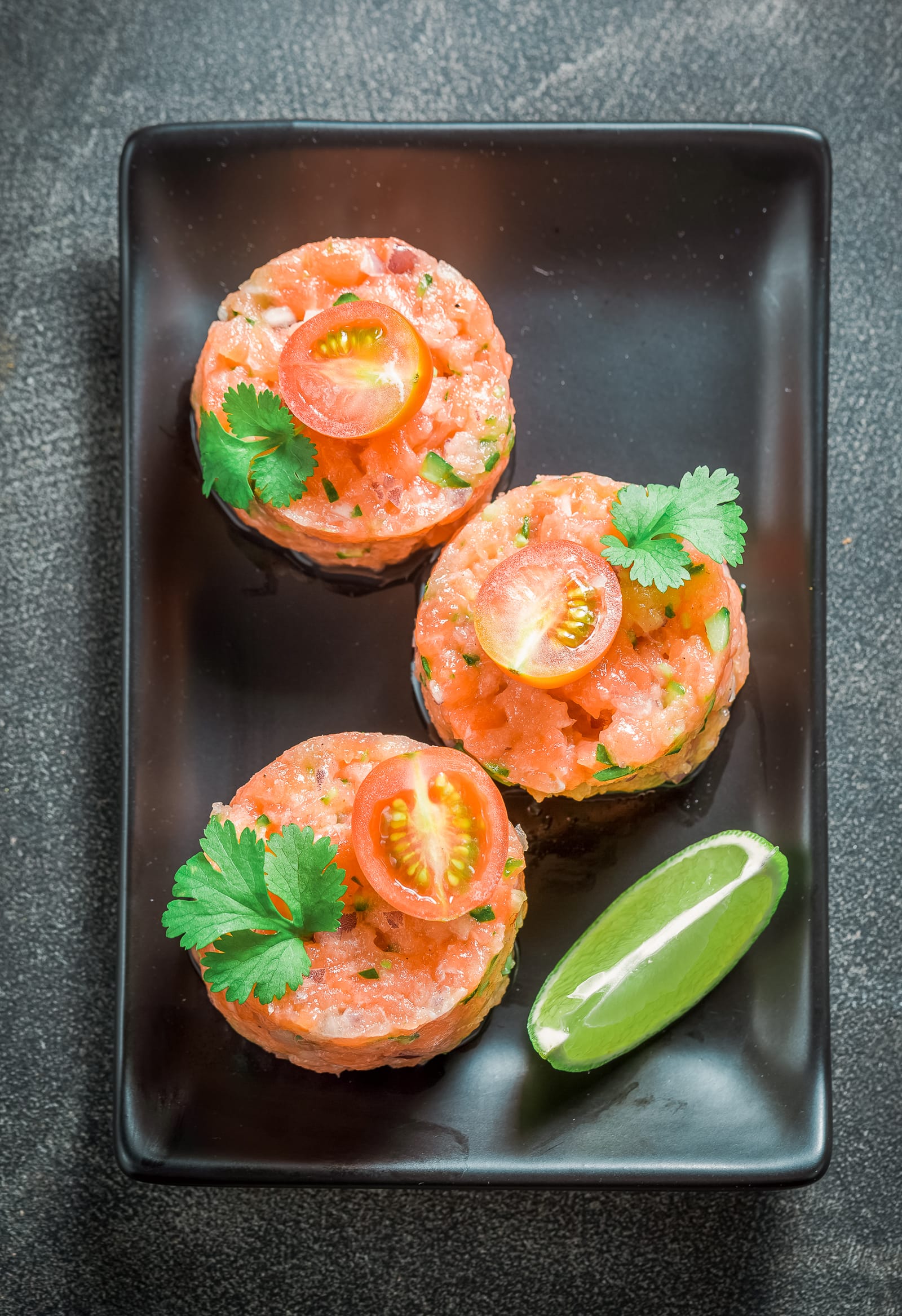 Situated in Hvammstangi (around 2.5 drive from Reykjavik), Sjavarborg is a tasty and totally surprising restaurant to find in what is quite a quiet little town. It's a proper gem of a place to fill up at and they conjure up the tastiest dishes ever.
Once you arrive, make sure to try their salmon tartar or lobster soup that's served piping hot.
14.) Tryggvaskali, Selfoss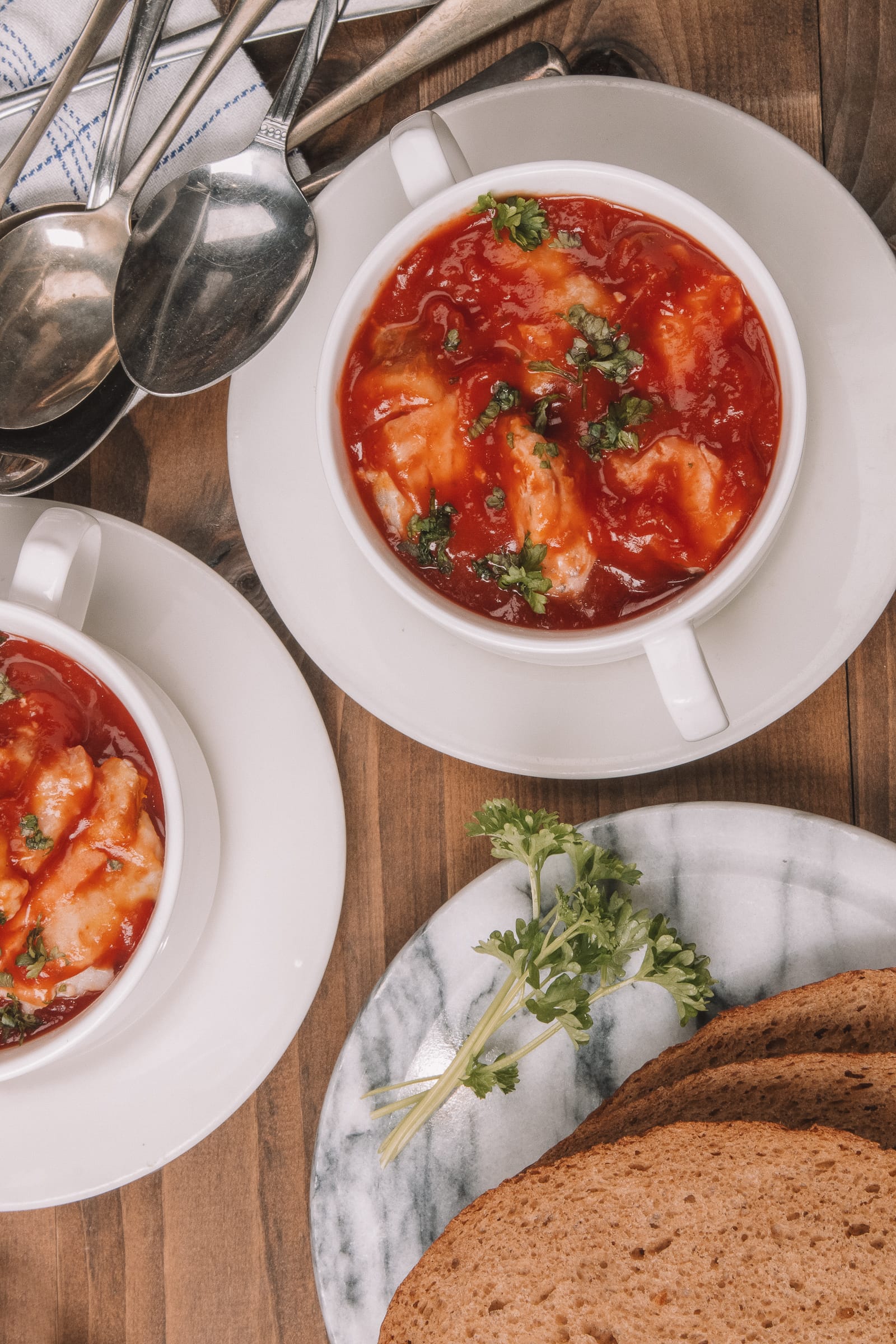 Perched in Selfoss, Tryggvaskali is the cutest (and tastiest) place to eat whilst exploring this area of Iceland. It's a proper authentic Icelandic restaurant that's preserved so much of its character.
As soon as your seated, order the freshly-made seafood stew that's served from a teapot. Oh, and make sure to try their ginger creme brulee.